How to get a U.S. phone number without the need to change Your SIM card
A U.S. phone number is essential whether you are living in the U.S. or just want to take a trip there. Telos provides you with real U.S. phone numbers so you don't have to go through the trouble of registering with a phone company. Even better, you get a local number in the area of your choice with no setup, monthly or per-minute fees.
How to get a U.S. phone number on Telos
The steps are quite easy. You just log in to your Telos account and select the country and area code of your phone number.

Enter a U.S. /CA area code or city to load numbers in that area
Pick a Phone Number you like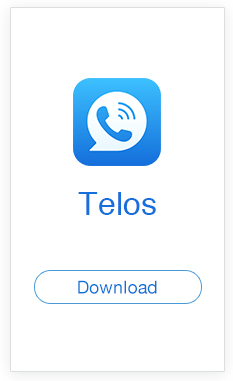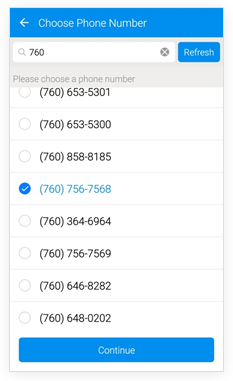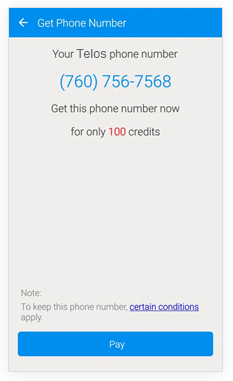 Set up a 2nd, 3rd, or even a 4th phone line for your iPhone, Android Phone quickly and easily without swapping your SIM card now! Turn your iPod, iPad, Tablet into a real phone with a phone number to send and receive phone calls and messages with Telos phone numbers!
Telos have millions of phone numbers!
Choose your favorite phone number in any area by entering an area code or city name.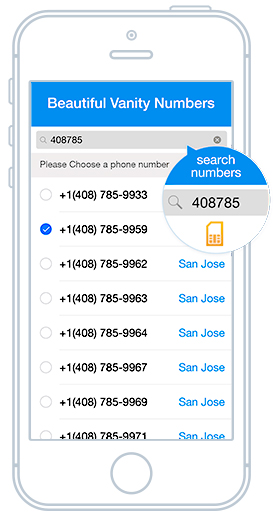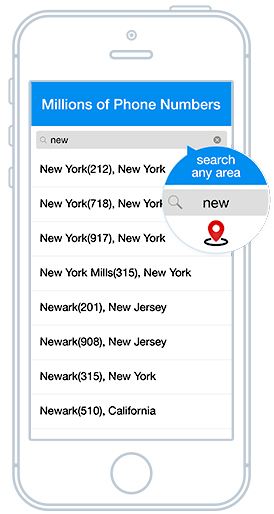 A real U.S. phone numbers
The phone numbers you get on Telos are real mobile phone numbers so it can do exactly the same thing as any other regular numbers from your phone company:
- Real phone numbers in the area of your choice.
- It can receive calls and texts from any person, anywhere in the world.
- You can use the phone number as the contact phone number for your bank accounts, utilities, and websites.
- It can even be ported out to your phone company if you like.
Telos phone numbers are packed with powerful features. You can:
- Set up voicemail and auto reply messages.
- Block unwanted calls and messages.
- Set up call forwarding.
What you can do with a U.S. phone number:
- Enjoy free calls & texts via WiFi or cellular data—no more phone bills.
-Travel with Telos and make unlimited local & long distance calls to the U.S.
-Get a second number for your phone without the need for an extra SIM card.
-Turn your iPad, iPod, and tablet into a phone with real phone numbers for calls and texts.
- Get your own US phone number for verifications without any cost.