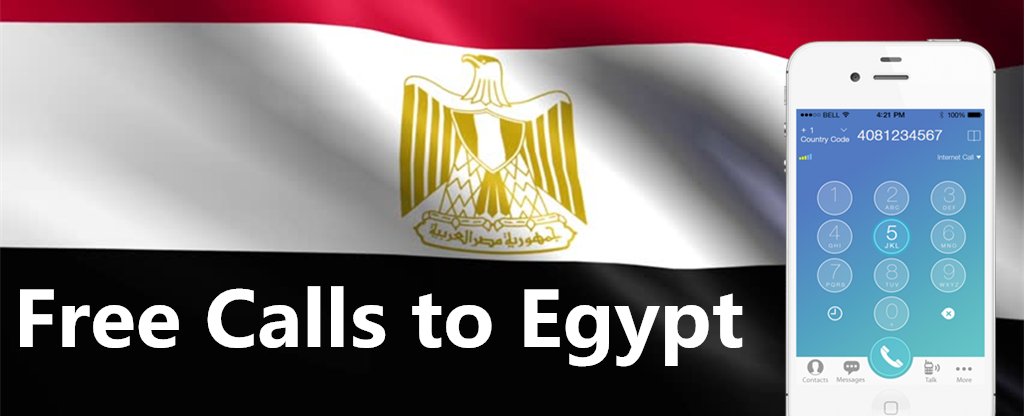 If you need to make cheap calls to Egypt to reach your friends, family, or business colleagues, Telos is the perfect app for you! Our smartphone app is easy to use and free to download. You can use Telos on your iPhone or Android phone and can even turn your iPad or tablet into a phone. You don't have to go through the hassle of registering with a mobile phone company and paying expensive bills every month. All you need is a stable WiFi connection or 3G/4G network and you can make cheap calls to Egypt.
How to Use Telos
Telos calls are transmitted through high-quality VoIP. In most cases, Telos phone calls have higher voice clarity compared to regular phone calls. You don't have to contend with poor cell phone quality ever again.
Earn free Telos credits and you'll be on your way to making cheap calls to Egypt or to any landline or mobile phone number around the world. You can earn plenty free credits every day by watching a commercial video or playing a game.
How to Call for Free
As long as your friend in Egypt is also a Telos user, your texts and calls will be absolutely free. What if your Egyptian friend isn't on Telos? Just invite him or her to join Telos! You will earn 20 Telos credits when your friend joins.
Save Big on International Calls
Since there is no roaming or monthly fee on Telos, you save a lot when you travel overseas. The same calling rate always applies for the same destination wherever you are. Compared with traditional calling cards, Telos can save you considerable sums of money each month (about 90%).